Congratulations! ? You are about to get your FREE WordPress site!

So Do You Want To Know Why WordPress?
– It's FREE. No monthly payment or hidden fees. You can use the platform for FREE & own your site forever.
– WordPress is Easy to Use and Learn.
– WordPress is Extendable by Using Themes and Plugins.
– WordPress is Search Engine Friendly.
– WordPress is Easy To Manage.
– WordPress is Safe and Secure.
– WordPress Can Handle Different Media Types.
– More than 30% of sites available online are built with WordPress so it has a wide support community.
– WordPress is updated constantly to improve its features & ensure its security.
So, What You Have To Do To Get Your WordPress Site?
Here are the steps to get your FREE WordPress site:
First, choose one of these template sites:
– photo1.technolion.net
– photo2.technolion.net
– photo3.technolion.net
– photo4.technolion.net
– photo5.technolion.net
Second, Get a domain name from Namesilo because they offer ➛
– The cheapest prices in the market (you can compare prices with other competitors).
– No hidden fees.
– No renewal upcharges.
Get your domain from Namesilo & enjoy your BONUS ➛
– FREE Lifetime WHOIS privacy to protect your identity.
If you have already a domain name, you can skip this step.
Third, Get a hosting plan from inmotionhosting.com because they offer ➛
– Fast WordPress site hosting with 99% uptime.
– 24/7 support (phone, email & live chat).
– Cheap hosting plans starting from only 5.99$ a month.
– FREE data backup.
Click here to get your hosting plan NOW!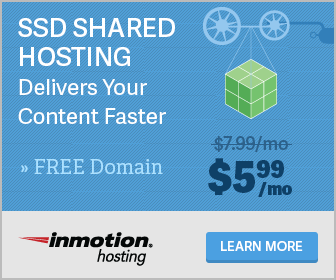 If you have already a hosting account, you can skip this step!
Forth, Contact us
– Send us an email admin@technolion.net with your hosting & Namesilo accounts so we can set up your new site & install it for FREE.
You can upload your photos and start connecting with your friends, family & potential clients.
NEED MORE CUSTOMISATIONS:
– Drop us an email & specify if you want more customisations like establishing a store on your site or make a booking system for your clients. We also offer graphic designs such as custom logos, business card, brochure designs…etc, then we will send you a specific quote per your requirements.
email: admin@technolion.net or use the form below.
THANK YOU!